Essential Oil Distillation Classes – Topics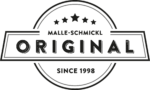 During the Hydrosol and Essential Oil Distillation Classes, you will learn the art of oil distillation and hydrosol extraction in detail. As well as amateur producers, our courses are often taken by people from research establishments, university institutes, essential oil manufacturing companies and aromatherapists, alternative practitioners and herbal educationalists. Our lectures are also quoted and included in doctrine in the international specialist world. Some seminar participants use the knowledge acquired in the Essential Oil Distillation Classes to start their own companies.
1st Day: THEORY
Friday 9:00 – 13:00 lecture
2nd Day: PRACTICE
Saturday 09:00 – 11:30
Lunch together (optional)
around 13:00 – around 16:00
What are essential oils and hydrosols?
How are essential oil and hydrosol extracted?
How are essential oils and hydrosols used?
Optimum time to harvest the drugs e.g. for rose essential oil
Preparing and crushing the plant material.
Principle of essential oil steam distillation
Setting up a still for steam distillation
Commercial stills and stills to construct yourself
Comparison of different separation methods for the oil-hydrosol mixture
Requirements for maximum oil yield and the most intensive hydrosol possible
Recipes for making oil
Recipes for use
Scent samples of around 70 different homemade essential oils and hydrosols

Each participant distills all day long using the LEONARDO® Classic Essential Oil Still still provided.
Preparing and crushing herbs, spices, blossoms, roots, branches
Make a steam distillation. Among other things, plant materials are available for the following oils or hydrosols:

Lavender essential oil, lavender hydrosol
Orange peel oil, orange peel hydrosol
Lemon peel oil, lemon peel hydrosol
Rosemary oil, rosemary hydrosol
Cinnamon oil, cinnamon hydrosol
Clove oil, clove hydrosol
Sage oil, sage hydrosol
Eucalyptus oil, eucalyptus hydrosol
Lemongrass oil, lemongrass hydrosol
Chamomile oil, chamomile hydrosol
Thyme oil, thyme hydrosol
Aniseed oil, aniseed hydrosol
Fennel oil, fennel hydrosol
Caraway oil, caraway hydrosol
Juniper oil, juniper hydrosol
Peppermint oil, peppermint hydrosol
Bay leaf oil, bay leaf hydrosol
Savory oil, savory hydrosol
You are also welcome to bring along your own material to be distilled. To do this, please contact us in advance.

Separation of the oil-hydrosol mixture
Production of scented soap, bath salts, body oil and perfume with the oils and hydrosols that you distil yourself
Awarding of a certificate upon successful completion
Seminar services
Seminar documents: script
Homemade essential oils and hydrosols, soap, bath salts, body oil, perfume
Material to be distilled, labels, hydrosol bottles, small bottles, small tins, syringes... and everything else that is necessary for the seminar
Coffee, refreshments
Training goals
You will know the optimum harvesting time (and time of day) for a great variety of plants for the most intensive hydrosol possible and maximum oil yield.
You will know the right crushing methods for many different types of plants.
You will understand the principle of steam distillation and know the criteria that significantly influence the oil/hydrosol quality or the oil yield and hydrosol intensity.
You will be able to design simple oil stills and recognize a correctly built still when buying.
You will know how to undertake distillations with a great variety of plant materials (fresh herbs, dried plants, seeds, barks, wood, fermented roots, etc.).
You will know several methods of separating essential oils. You will also be able to extract heavy oils from the hydrosol.
You will have a basic knowledge of how to process essential oils and hydrosols into soap, perfume, massage oil etc...