Register in minutes – Start immediately – Access forever
Learn using practice-friendly texts, videos, pictures and graphics. You will see us at work in the videos, so each work step can be copied exactly. In the online seminar and the short films, you can learn the topics at your own speed and anywhere you want. After the large seminar, there is a test in which you can test your knowledge.
Costs: EUR 290.–
The large online oil seminar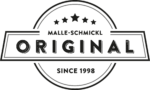 Learn how to make essential oils and hydrosols step by step. The complete seminar is comprised of 24 lesson units. You will be guided through the complete production process from harvesting the plants, crushing and preparing, and distilling through to extracting the essential oil. Besides numerous recipes and accurate examples, you will also find chapters on dealing with problems, building a still/steam still, plus numerous recipes for using the oils and hydrosols (perfume, cream, eau de toilette, etc.).
The oil seminar will be available from around June 2019.